Thank you for visiting the online Button Museum! We hope you get inspired!
The physical museum is currently closed so we can all remain as safe as possible during the pandemic.
---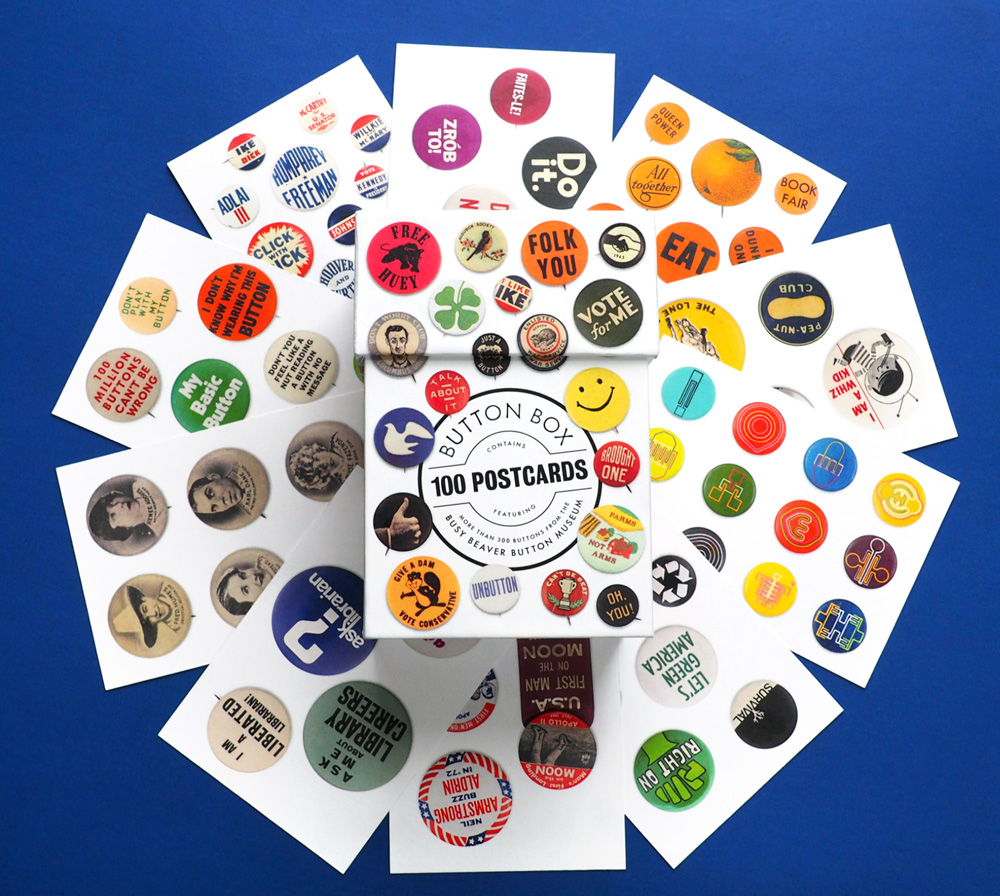 Share the button-y love!
Support the Button Museum by purchasing the Button Box. This delightful box contains 100 colorful postcards featuring over 300 buttons--bold, whimsical, historic, funny, sincere and nostalgic---from the collection of the Busy Beaver Button Museum.
Each postcard is perfect for for sending, saving, or pinning up.
Published and designed lovingly by Princeton Architectural Press.
$19.95
and you get a free button pack when you buy directly from us!